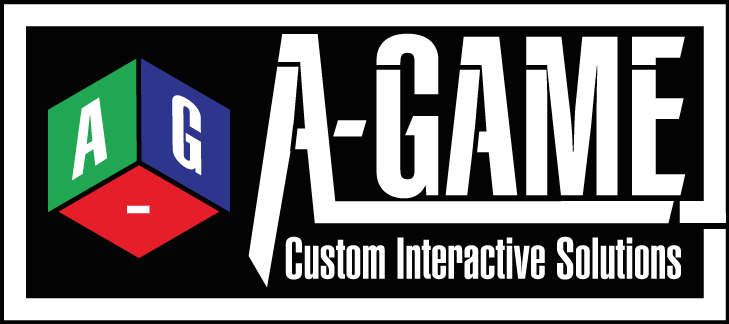 We bring our A-Game to your campaign
Unique high-impact user experiences
Custom Interactivity
In today's fast-paced world every product, brand and service needs to stand out from the crowd to flourish. Attracting customers and keeping clients coming back has never been more competitive. At A-Game, we provide modern custom-built interactive customer experiences designed to create interest whilst giving any company an extra edge over their competitors.
Bespoke solutions
At A-Game, we are devoted to providing all clients with high impact user experience solutions. We help you to get your campaign the attention that it deserves via our fully bespoke interactive marketing aids. We can provide a totally custom, top-down solution encompassing all the elements from concept through design to production of your desired interactive advertising tools.
A unique twist
From fully bespoke interactive products designed to your specification through a range of customisable games and fun stuff for people to enjoy and to catch their eye, you'll always find a unique twist to help you clinch that deal at A-Game. We are full of great ideas and can really assist in providing you with a stand-out solution to your marketing and advertising needs.
The ability to convert ideas to things is the secret of outward success
- Henry Ward Beecher
Fully customisable made-to-measure designs
Individual Games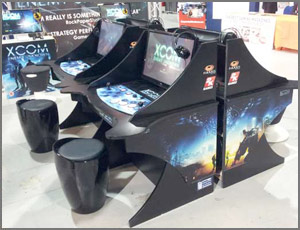 Unique fully interactive designs created to suit any game or purpose.
Games Machines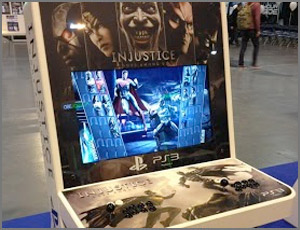 Choose to customise existing items or to design your own from scratch.
Gifts/Prizes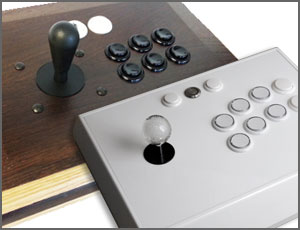 The ultimate in bespoke interactive luxury gifts/prizes for all client levels.
Interactive Kiosks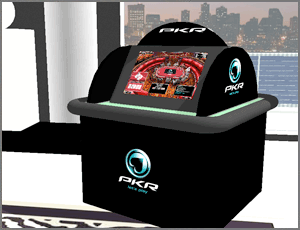 Conceptualise a new idea or work to any design for any purpose as required.
Exhibition/Museum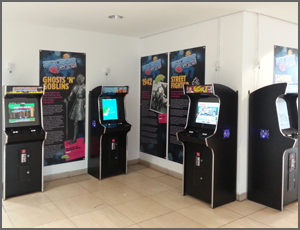 Fully interactive installations to create interest at any event, exhibition or museum.
Product Display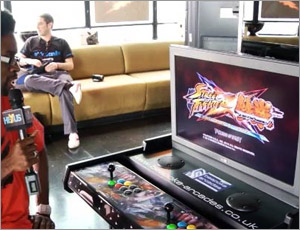 Assistance to help you to sell your products in an exclusive one-of-a-kind manner.
Fully customisable games, machines and simulators
Games Room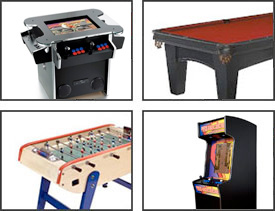 Arcade machines, pool tables, table football, air hockey, pinball, jukeboxes, table tennis and more.
Prize Machines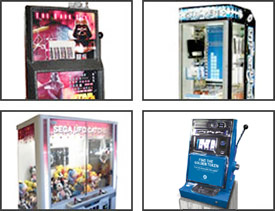 Token dispensers, prize grabbers, one-arm bandits, cranes, SWP machines, prize/ticket redemption and more.
Fair/Arcade Games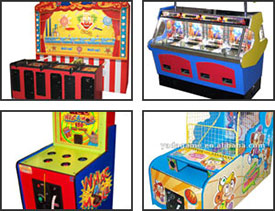 Photo booths, shooting, whack-a-mole, coin pushers, arm wrestle, strength testers, kiddie rides and more.
Casino Machines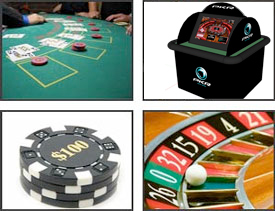 Casino equipment, poker cabinets, bandits, fruit machines, roulette, gaming tables, dice games and more.
Racing Simulators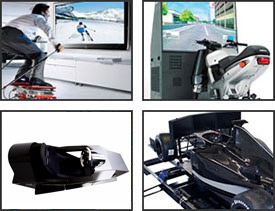 Motor racing, bike racing, boat racing, cycling, race sims, flight simulators, motion simulators and more.
Sports Simulators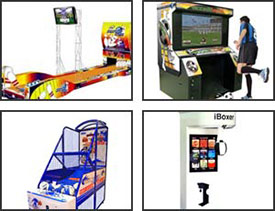 Golf, basketball, tennis, snowboard, football, skiing, bowling, boxing, darts, fitness, arm wrestle and more.
Engage rather than sell... work as a co-creator, not a marketer
- Tom HC Anderson
A taste of what we can offer you…
Creativity is contagious, pass it on...

The complete bespoke solution
With a great team behind us, we work on both large and smaller projects giving clients a complete solution. From birth of concept through refinement of design to bespoke production all services are provided in-house. We offer a top-down approach encompassing all the required elements to actually turn your ideas into reality. No ideas are beyond our capabilities and we will always do our best to find the most appropriate solutions to help find you something unique and crowd-pleasing. With A-Game, no run is too big or too small and we can work to your budget to ensure that you get the optimum spend to value ratio for your project.
Concept

An initial meeting to determine goals, discuss ideas and establish a plan of action.
Refine/Cost

Design mock-ups and estimated costs are provided to be approved by clients.
Design

Design process refined together with models presented at each step.
Prototyping

For all larger projects we can provide prototypes of items as required.
Production

Run commences with all manufacturing performed by our specialist team.
Distribution

With a worldwide network, we ship your items anywhere across the globe.
Pleasure in the job puts perfection in the work
- Aristotle
Our In-House Capabilities Include…
(Using our XCOM project as an example)
Design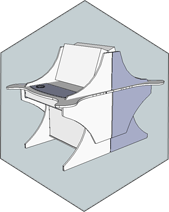 We help turn ideas into reality through the skills of our internal design team.
R & D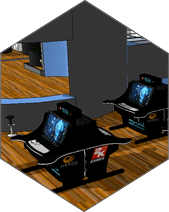 We conceptualise ideas and develop them to match the needs of our clients.
Production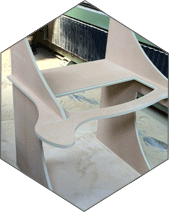 We offer all elements from CNC cutting through cabinet making to finishing.
Technology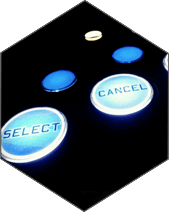 We can help you to stay ahead with a vast array of technology at our fingertips.
Graphics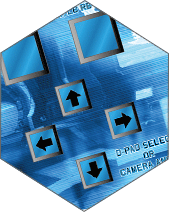 From 3D models to graphic design, all graphics and application are done in-house.
Construction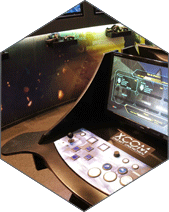 We refine, assemble and test all elements to ensure that all is perfect for use.
Help to take your campaign even higher

A broad selection of promotional functions

Business has only 2 functions - Marketing and Innovation